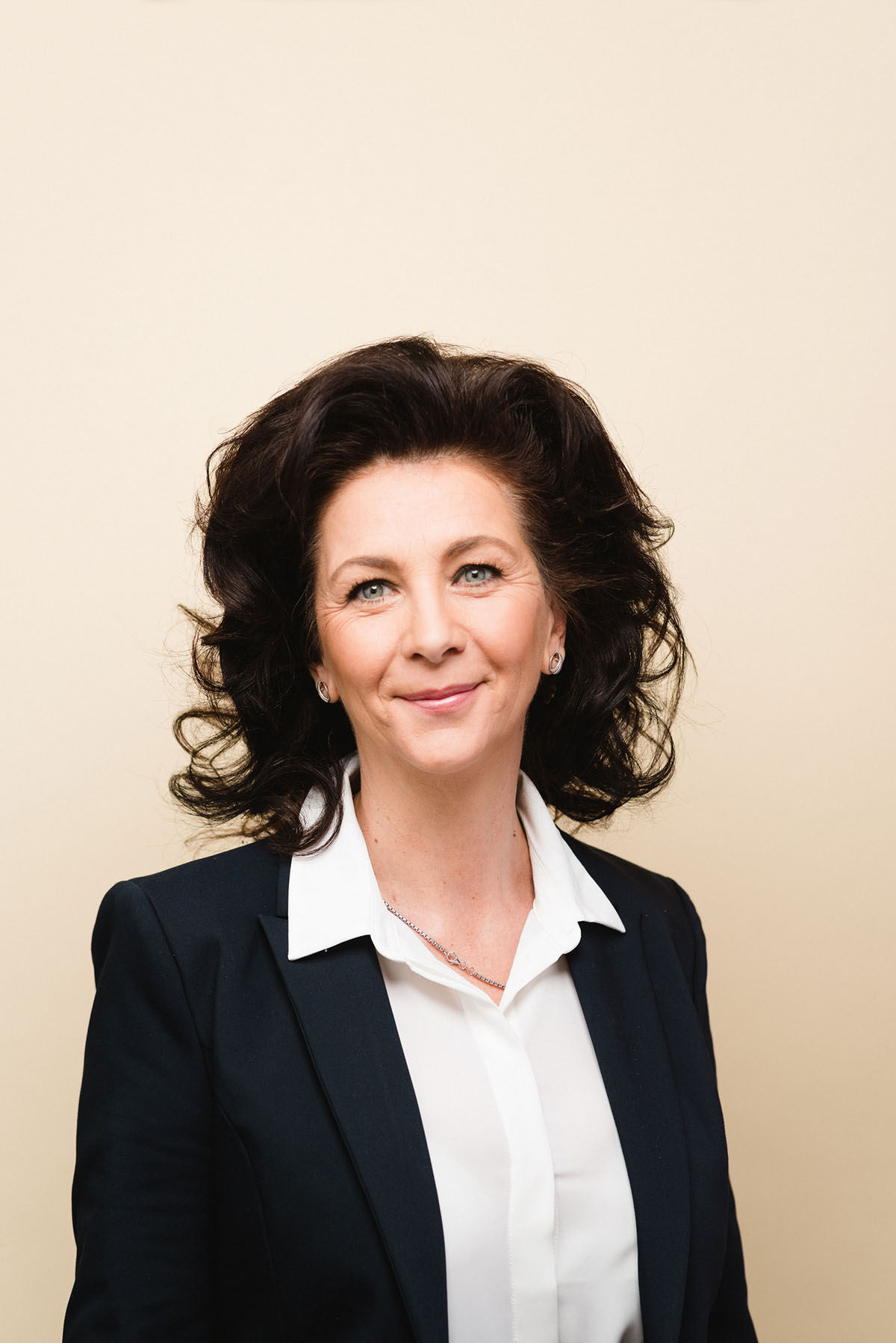 story
"Up to now, I have been able to overcome all challenges proficiently."
Brigitte Großschartner, a trained nurse and pharmaceutical consultant, talks about her life as a medical device expert and the head of training & support
I have found fulfilment at OrphaCare and feel like I belong here concerning my career: supporting patients and doctors with all of their questions and concerns relating to pump treatments. I train patients diagnosed with pulmonary hypertension or pulmonary arterial hypertension (PH/PAH). A great deal of expertise is required for this.
Particularly in the initial phase, some people need to be monitored and supported more intensively. This gives patients confidence. Patients need to be able to contact me. It's a very important relationship built on the foundation of trust.
Brigitte Großschartner
Medical Device EXPERT & Head of Training & Support | orphacare
Unanswered questions, excessive demands, insecurity and a fear of subcutaneous therapy cause a great deal of concern for patients. Patients sometimes need to be assisted with all therapeutic activities. This is why support is essential.
If the pump alarm suddenly sounds, immediate action needs to be taken. The 24-hour on-call service helps patients feel calm.
A carer's duties are seen as responsible, varied, and spontaneous. This must suit a person and make them happy.
It often takes several months before patients can use an external pump correctly. Using pumps can have a positive effect on quality of life and health:
The general condition of the patients usually improves
Most patients can walk for longer distances
Many patients feel more comfortable overall and quality of life increases
The vena cava and the right side of the heart reduce in size and the average pulmonary arterial pressure (mPAP) goes back to normal
Most patients who receive pump treatment have a longer life expectancy
I know a patient who was given pump treatment for the first time in 2006. He is now well over 80 years of age and doesn't even need additional oxygen.
This is why patients should receive pump treatment as quickly as possible. Unfortunately, it sometimes takes years until the right diagnosis is made. Valuable time is lost there.
Brigitte Großschartner
Medical Device EXPERT & Head of Training & Support | orphacare
Patients perform well at the beginning of treatment with an external pump.
The dose is slowly increased until the values – including the size of the heart, the vena cava, and mean pulmonary arterial pressure (mPAP) – improve or are almost normalised. The implantation of a pump can then be considered. However, this is only a sensible option with corresponding values. My experience has shown that implanted pumps can have a positive effect on patients' quality of life.
During controls and when filling the pump, I always have a close look at the flow rate, i.e. how much medication the pump dispenses per day. The correct dose is calculated in nanograms for the sodium chloride and treprostinil mixture. Most doctors feel better when someone from our team is present and can support them.
There is already a great deal of experience and success with these pump treatments at the centres in Vienna and Linz.
The most important thing for us is to find a good solution for every single patient. And, up to now, we have been able to overcome all obstacles.
Teamwork is very important to us
Cohesion and communication work very well within our team. Fortunately, I have very reliable colleagues. They are competent and work independently. This is what makes an expert in our field. Empathy and a likeable demeanour are relevant as well. For me personally, commitment is also very important for the team.

We are a strong team, our priority is cohesion – only together can we perform our job with the necessary level of quality.
I hope that PAH will be recognised and diagnosed more quickly in the future in order to begin treatment more swiftly.
Patients constantly send me photos when they can walk or cycle again after a long time – this gives me a great deal of glee and makes me feel good. When patients get their lives back and take control of their everyday lives again.
Brigitte Großschartner
Medical Device EXPERT & Head of Training & Support | orphacare